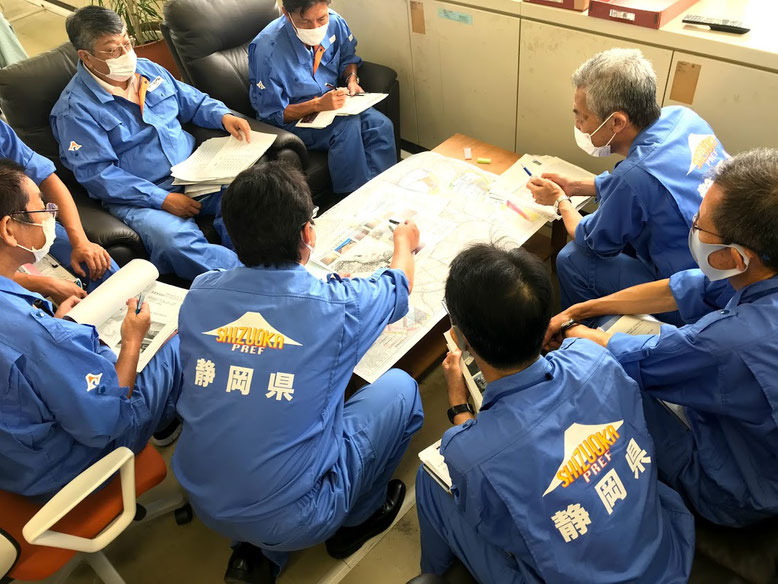 Last year (2019), the typhoon No. 19 (Hagibis) hit and caused enormous damage all over Japan. The vast areas and port facilities of he Port of Shimizu were also damaged,  while the highest tide ever recorded at the port.  Therefore, in order to make the most of this lesson, we conducted disaster prevention drills on "the day of disaster prevention" on September 1, 2020.
It is crucial to have countermeasures for what to do before and after the typhoon.  We reviewed the actual actions of last year in chronological order, verified the current timeline (corresponding action plan), and examined countermeasures while imagining what to do if a giant typhoon came.
As a result, we were able to find improvements, such as efficient disaster investigation procedures, what to do for during normal times and immediately before the typhoon.
We will continue to exchange opinions with the people with related industries, vicinity organizations and companies to swift action on what we can do at the present to prepare for the typhoon, while aiming for a safer and more secure port, Shimizu.
Shimizu Port Authority